Quality Control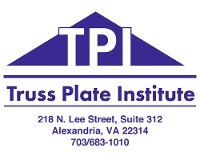 The team at All-Span works diligently to provide our customers with a worry-free experience every time they choose us to be their provider of cold-formed metal trusses.

This is how we achieve just that:

Quality Control
-when steel arrives at All-Span, it is inspected piece by piece for damage or defects.

-a laser system assists in the truss fabrication, extremely insuring accuracy of dimensions.

-each truss is checked as it is being fabricated to be sure that the dimensions are correct, screw counts are correct, trusses are labeled correctly, and the size and gauge being used is correct.

-finished trusses are carefully handled and loaded onto our trucks for delivery.

-truss loads are inspected before they leave our facility to ensure that no damage occurred to the trusses during loading, and that the proper bracing, connections, and bent plates are included for each particular project.

-deliveries are made with experienced truck drivers that are specially trained to haul metal trusses carefully and safely.

-when we are installing the project, our installation crews meet the truck at your jobsite and unload the trusses with care.

-when the customer is installing the project, the drivers assist the customer by advising "pick points" and recommendations to unload the trusses without damage.
Third Party Inspections
All-Span is a member of the TPI (Truss Plate Institute). TPI conducts regular quality control inspections at our facility. To learn more about TPI and what their inspections mean to All-Span, our customers, and our industry, please click
here
.
⇠ RETURN